Alessio Tribuzio
CEO & TECHNOLOGY DEVELOPER
A key figure with over a decade of experience in the sector; he provides the company with expertise and Alessio, before anyone else, is the driving force behind everything that happens with his team.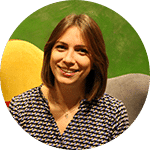 Giulia Mosca
DESIGNER & BUSINESS DEVELOPMENT
Architect who pays special attention to details and design; she also has unique skills in the area of commercial development and is directly involved in client relations.
Marco Menniti
BUSINESS DEVELOPMENT
A sales management professionist, a driving force in many geographical areas of Italy. Thanks to his natural commercial attitudes he carefully follows the relationship with the Customers with whom he immediately establishes a relationship of trust.
Ilaria Di Prospero
ACCOUNTING
Manager of administration and procurement; she works closely with all parties both inside and out of the company, acting as the main contact in crucial processes that link the design and construction teams.